Our students see things differently.
---
Mills College prepares practitioners and change makers in the field of education for leadership in settings inside and beyond the classroom, and in policy and advocacy roles. Recipients of the online Master of Arts in Educational Leadership will go on to become luminaries and pioneers in their institutions through a community built on self-expression, critical reflection, and the desire to change the world for the better.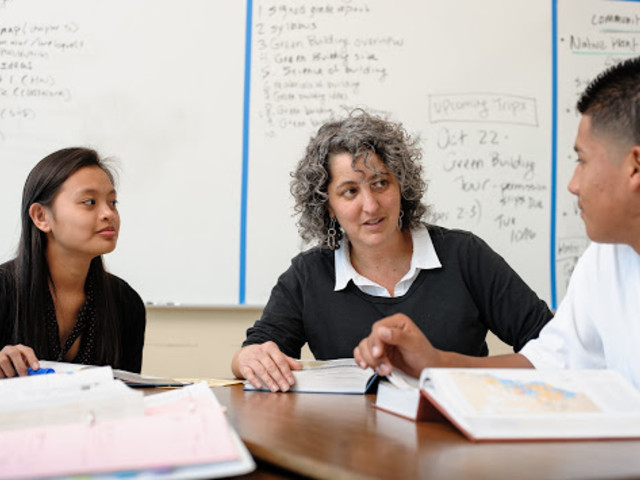 A thoughtful, reflective model of leadership in which candidates use a variety of research tools; apply inquiry methods and change theory to strategic planning, implementation, and assessment; and collaborate with constituencies, in order to create optimal conditions for teaching and learning.
A collaborative model of leadership that values inclusiveness, collaboration, and information sharing.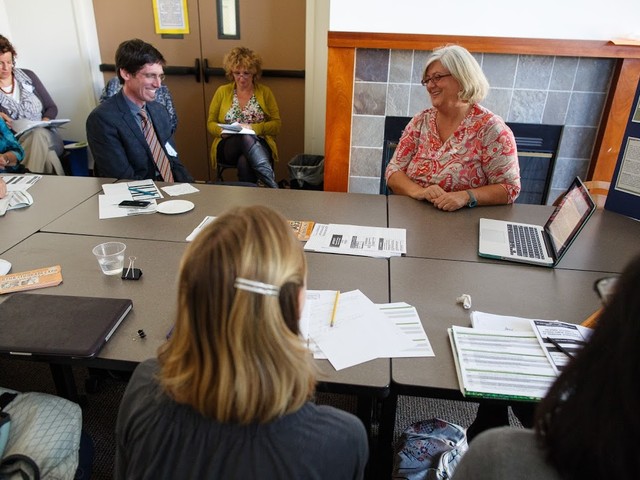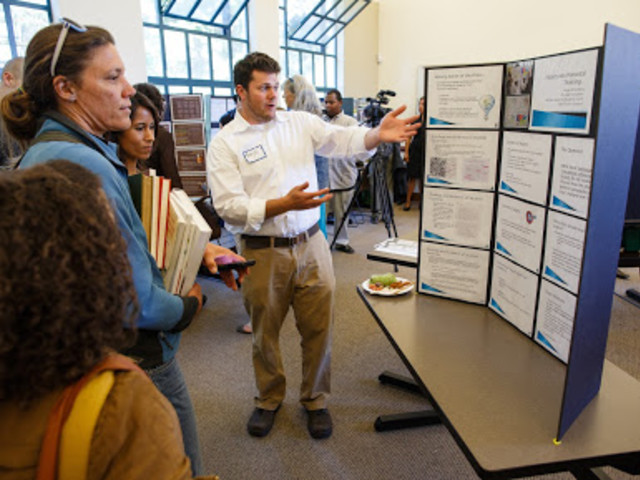 A leadership model grounded in knowledge of teaching and learning, administrative guidance in curriculum development, use of change theories and strategies in meeting the legal, ethical, social and fiscal demands that leaders will inevitably confront.
A learning model that is focused on implementing organizational change through the growth and development of all stakeholders.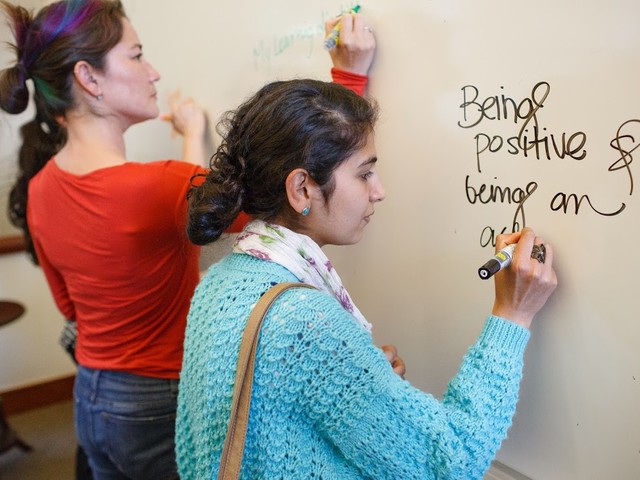 Educational Leadership Program Objectives
Leadership
Students will gain the ability to organize teams and develop curricula thoughtfully, intentionally, and from both a high-level and on the ground. They will learn how to approach everyday issues in the field of education - regardless of their professional setting - with compassion, ethics, and grit.
Practice
Degree candidates will hone their approach to organization, infrastructure, and the planning of programs and initiatives across the fields of education and youth services. They will also develop critical skills needed to assess progress and possibilities - of individual students, teams, and systems.
Management
Program course work, discussions, and lessons will focus on a breadth of management strategies and methods in order to ensure that our graduates are comfortable and successful in positions managing teams, employees, and fiscal resources.
Social Impact
For over a century, Mills has had a reputation as a community and institution highly concerned with social justice and achieving equity. There are fewer areas of society where this is more important than in the field of education; program participants will join a tradition of social consciousness and learn to gear their decisions, practice, and communities toward change for the better.
Curriculum Key Skills:
To reach the stated goal of developing leadership competencies in students who wish to pursue positions in educational leadership, the following four key learning outcomes have been identified as skills that graduates must be able to perform upon program completion:
Important Dates
Apply by December 7 to begin classes in January 2019
Application Requirements
Learn what is needed to apply.
Leadership is about making change - Are you ready?
Get expert guidance on which program is best for your career path.